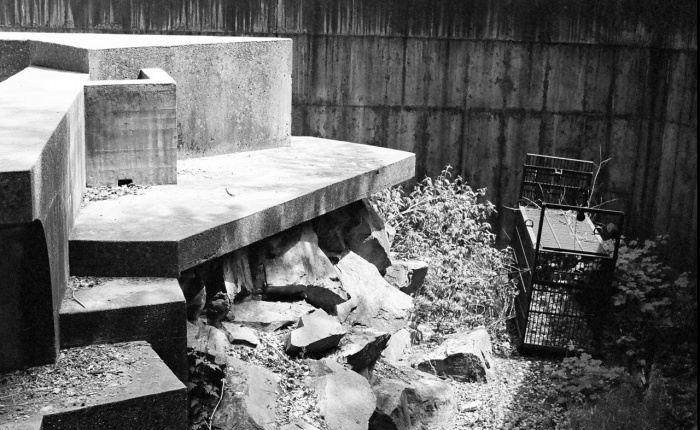 Saw the new release on discogs first, then raced to trace it back to the source.  If you're a fan of Liz Harris' solo work as Grouper, then you know her records disappear like crack in a crack den. 
A little info from Fillip about the show that coincided with the release:
Grouper: Sleep

August 16, 2012, 8pm / Fillip is pleased to present Sleep, a site-specific sound installation by Grouper in Vancouver's Stanley Park this Thursday, August 16, at 8 pm. Grouper is the solo project of Portland-based electro-acoustic noise musician Liz Harris, who uses collaged magnetic tape to create hauntingly resonant sonic environments.

Sleep was initially performed at the Berkeley Art Museum in 2011. In Vancouver, the piece will be performed in an abandoned polar bear enclosure—a space decommissioned in 1996 following the closure of the Vancouver Zoo.
Grouper - Sleep 12" is published by Fillip Ltd to 800 single sided copies on 180g white vinyl.  There's a paypal pre-order link still active if you act quick, or Mississippi/Little Axe Records should have the leftovers according to Liz.
Just a friendly heads up kids.
Source:
discogs.com